The media is failing to adhere to well-founded principles of journalism in its coverage of transgender issues. Violence is the result
Auckland, New Zealand, was rocked by violent protests at the weekend when women's rights activists on a tour called Let Women Speak arrived to hold a rally. 
The campaign group, led by the women's rights activist, Posie Parker (real name Kellie-Jay Keen-Minshull), has been touring Australia and New Zealand to give a platform to women who are worried about self-ID laws which allow people to change their legal sex without the requirement for medical treatment or diagnosis and, therefore, have access to spaces usually reserved for members of the opposite sex.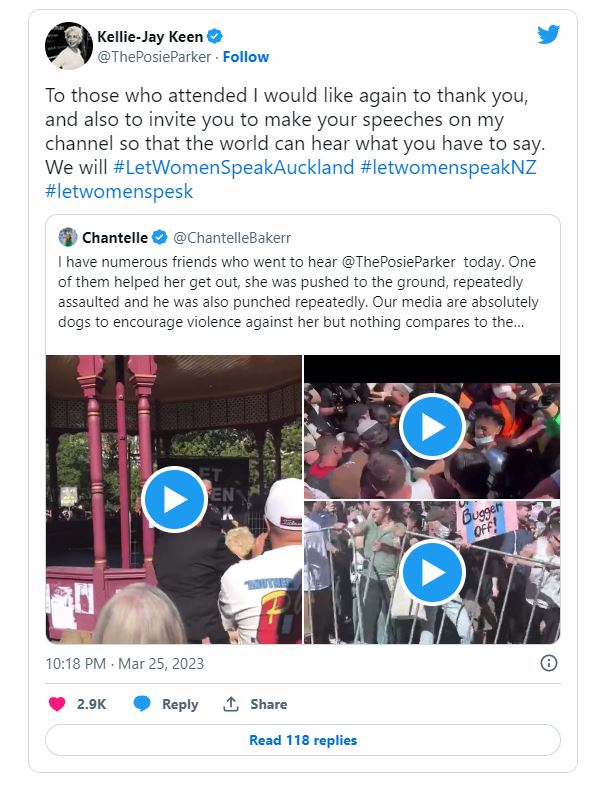 Keen-Minshull argues that self-ID places women and girls in danger because it removes all usual safeguarding in place for them, particularly in places like prisons, domestic violence shelters, changing rooms and public toilets. Effectively, if any man can self-ID as a woman, he will have unfettered access to those spaces.
Trans rights activists say that this line of argument is a "dog whistle" for what is actually hatred, transphobia and an assault on the rights of transgender people who just want to live their lives in peace in the gender they identify with.
But why would such a disagreement erupt into the sort of violence that was seen this weekend? One catalyst has undeniably been media coverage of transgender issues generally and the Let Women Speak tour in particular.
Keen-Minshull has been labelled "anti-trans", and much of the media has reported her as such. Keen-Minshull says she is not anti-trans at all, and is merely speaking up for women's rights which she sees as being eroded.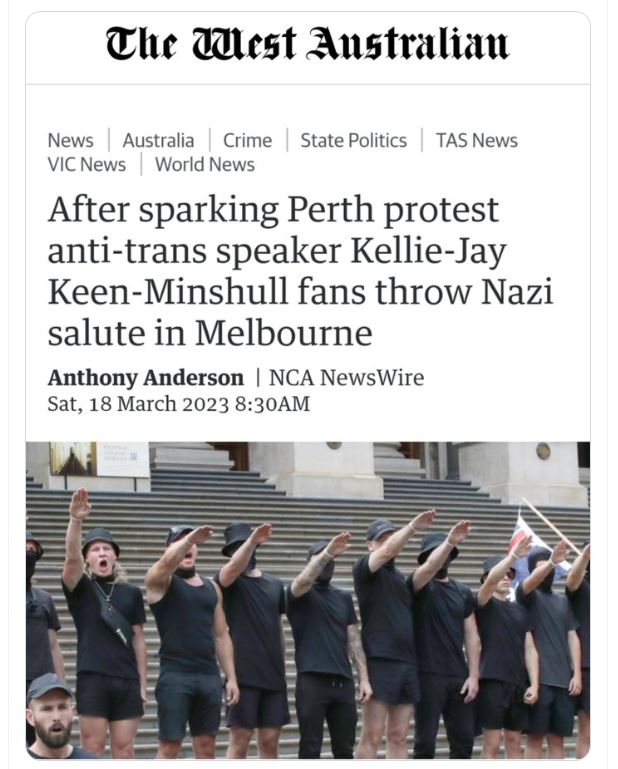 Amidst the backlash against the Let Women Speak tour have been accusations that Keen-Minshull is funded by white supremacist organisations. Indeed, when a white supremacist counter-protest group arrived at her rally in Melbourne, Australia, last week, for example, it was widely reported in the media that they had come to support her.
Despite this assertion being very far from proven as true - and Keen-Minshull herself stating she has no links to the group - on Sunday, the Guardian continued to report it as fact, writing: "An earlier appearance in Australia had been attended and supported by white supremacist groups, who marched the streets, repeatedly performing the Nazi salute."
The same Guardian article was headlined: "Anti-trans activist Posie Parker ends New Zealand tour after chaotic protests at event". Others, such as The Western Australian, joined in with this description.

It is far from clear that Keen-Minshull is, in fact, anything other than a women's rights campaigner, so these headlines, describing her as "anti-trans" seems designed to inflame tensions between the two sides.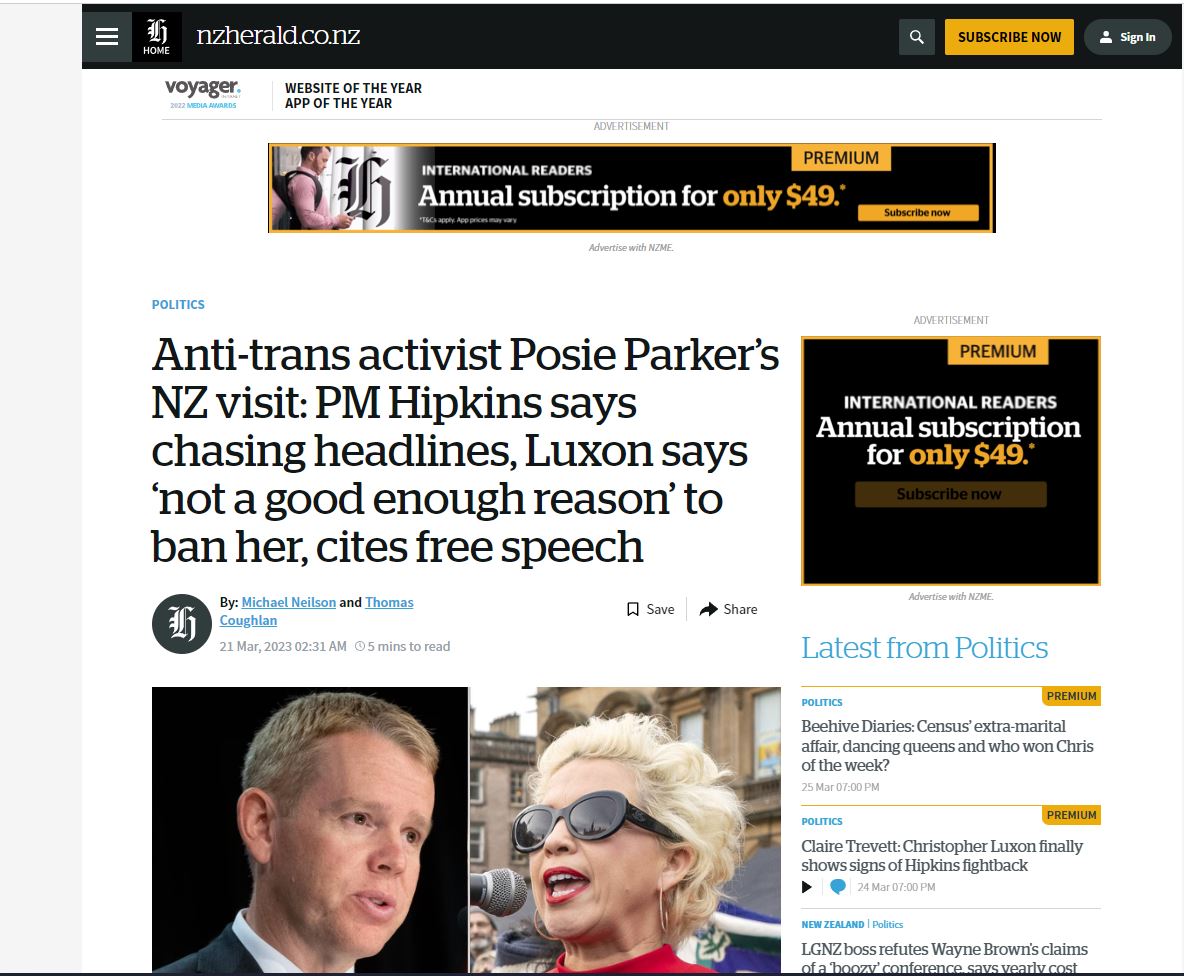 Another news organisation in New Zealand, NewsHub, reported that Keen-Minshull had "flashed a white supremacist symbol" with a hand gesture in a video - censored by them to avoid discomfort among viewers. However as the journalist, Andy Ngo, senior editor at The Post Millennial, demonstrated in a tweet, Keen-Minshull was merely fiddling with the zipper on her jacket.
The left-wing Western media has been fanning the flames of the transgender rights row for some time now. For example, rulings by major sporting bodies that transgender women should not compete in women's events have widely been reported as transgender sports people being banned from competitive sports altogether - a false claim.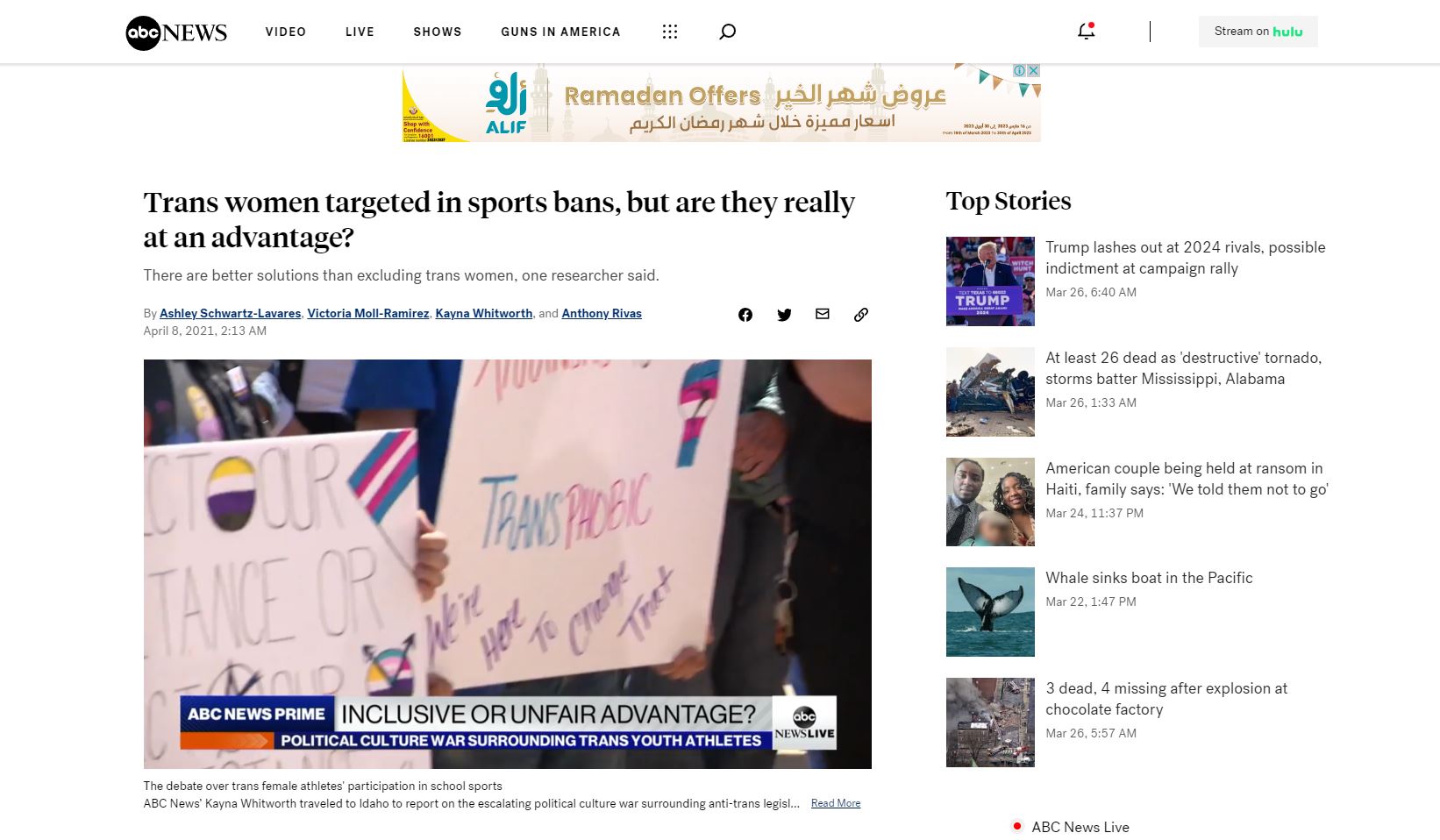 This sort of inaccurate reporting, as well as the general labelling of women's rights groups as "anti trans" has almost certainly contributed to the anger and violence which has erupted over this issue.
While the left-wing media has been misreporting on this issue, some elements of the right-wing media have been stirring up outright hatred towards transgender people. Take this Fox News headline: "Axios: Co Shooting Suspect is Non-Binary".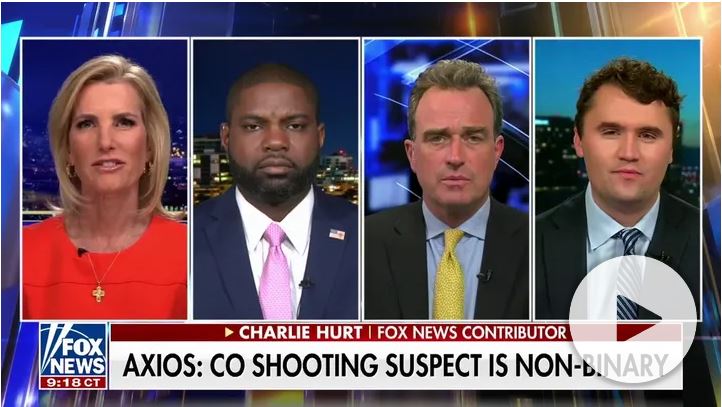 Whether or not one agrees that trans women should be allowed access to women's spaces, sports and reserved positions is actually besides the point. Journalism should start and end with the facts and should never stray into promoting hate speech in any form.
The Ethical Journalism Network lays out five core values for journalism.
Truth and accuracy
Independence
Fairness and impartiality
Humanity
Accountability
I can see at least three of these principles being flouted by media reporting on transgender issues.
Let's take principle number 1, Truth and accuracy. As the Ethical Journalism Network states: "Journalists cannot always guarantee 'truth', but getting the facts right is the cardinal principle of journalism… When we cannot corroborate information, we should say so." 
Coverage of the Let Women Speak tour in Australia and New Zealand by news outlets such as the Guardian, The West Australian and NewsHub, for example, clearly falls short of this principle with its labelling of a women's rights activist as "anti-trans" and the assertion by some that she was supported by a white supremacist group. Neither of these things has been corroborated or shown to be true.
Similarly, news organisations reporting that transgender people have been "banned" from entering competitive sports is false. In the most recent move of this sort, World Athletics has banned transgender women (who are biologically male) from competing in the female category at international events.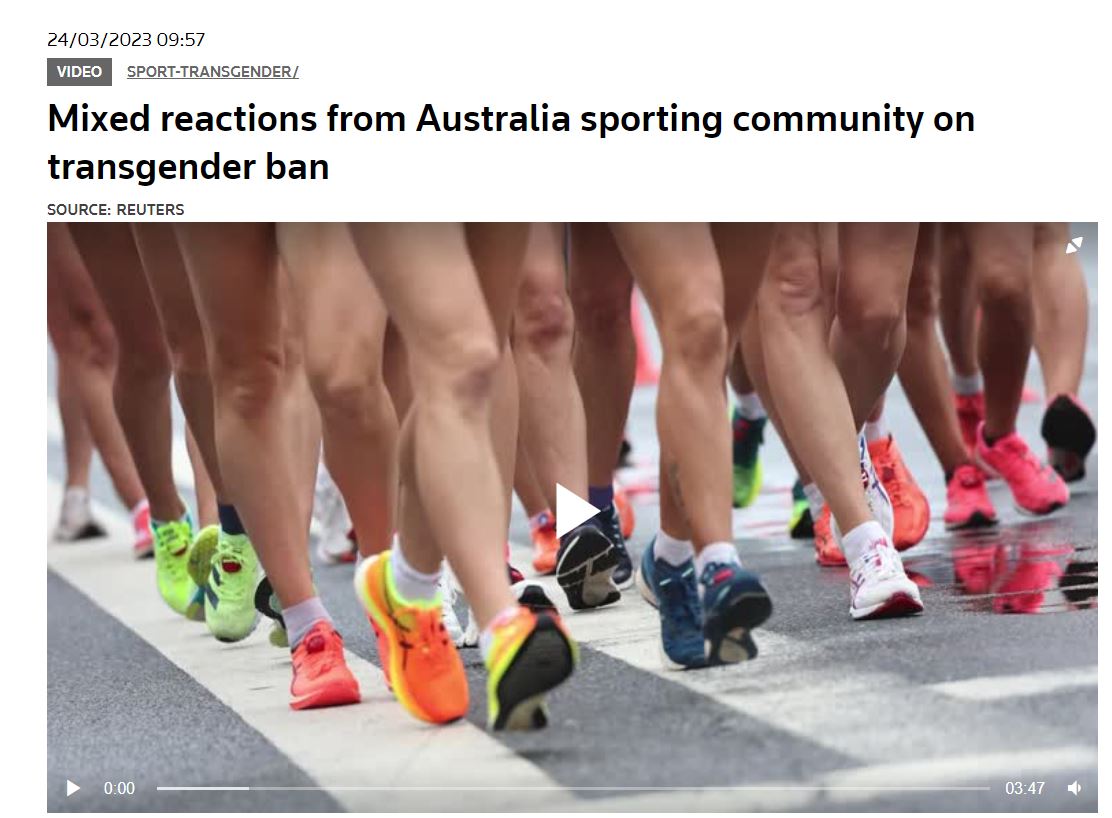 They have not been banned from competing in their own sex class. The difference here is important - in one case, a grievous human rights abuse appears to have been committed against a vulnerable minority group - something that is bound to stir up anger and resentment if it were true. Headlines stating this clearly serve only to cause more division.
Indeed, this is a clear example of why the media must be absolutely accurate in its reporting of any issue. Inaccuracy can have terrible consequences.
The Guardian's coverage also fails principle number 3 - Fairness and Impartiality. Of this, the Ethical Journalism Network states: "Most stories have at least two sides. While there is no obligation to present every side in every piece, stories should be balanced and add context... Impartial reporting builds trust and confidence." It is very clear from their inflammatory reporting on this issue that the Guardian and others are not impartial at all.
In Principle number 4 - Humanity - the EJN states: "Journalists should do no harm. What we publish or broadcast may be hurtful, but we should be aware of the impact of our words and images on the lives of others." 
To my mind, this principle includes only stating relevant information about people. Fox News flouts this by not just describing a shooter as "non-binary" (so what?), but making this the entire point of a headline. There is no reason to do this other than to make viewers feel negatively towards non-binary and transgender people.
The violence we have seen in New Zealand this weekend is very frightening. It is imperative that the media does its part not to inflame it further.
Nina Montagu-Smith is Editor of the Al Jazeera Journalism Review